I am often asked the question: what podcasts do I listen to? Well, here you go: some of my favorite podcasts:
The Memory Palace
This is probably my favorite podcast. Short and beautifully written, each episode tells a short, true-life story from the past. The podcast is hosted by Nate DiMeo. He is one of the best storytellers in the podcast world, hands down. If I could come close to his ability to tell a story, I would be happy. Listen to
this
episode about Betty Lou Oliver, an elevator operator at the Empire State Building in 1945 when the building was hit by an airplane. Fascinating.
Criminal
Criminal is a true-crime podcast, hosted by Phoebe Judge. Each episode is roughly 30 minutes or so and features some amazing stories about specific crimes and the effects on those involved. Most episodes are riveting and emotional. Probably the best weekly true-crime podcast out there. And Phoebe Judge is awesome. To get an idea about Criminal, listen to "
10,000 Feet in the Air
" about a time in the United States when plane hijacking was actually a thing.
99% Invisible
This podcast was one of the first that I started listening to. Each episode examines an interesting aspect of life, but from the standpoint of how design influences everything. It's kinda hard to explain. They've done episodes about neighborhoods, Sears mail-order homes, how the drug cartels influenced cities in Colombia, about fashion and airports. The podcast is hosted by Roman Mars (not sure if that is his real name, lol). It is well produced and interesting. I have learned more from this podcast than any other. Want a great episode? Listen to the one about
Gander International Airport
.
Uncivil
For my day job, I am a history teacher. I consider myself to be well-read and well-informed. However, this podcast, on more than one occasion, simply blew my mind. This podcast takes the myths and stories of the Civil War and blows them apart, revealing the truth behind the stories. Hosted by Chenjerai Kumanyika, a professor at Rutgers University, this is the podcast for history buffs. Take a listen to "
The Fugitive
" and see if you think about George Washington the same again.
Serial
This podcast kinda set the standard for all podcast. Each season, Serial tells one true story--in a serial format. The first season was what got me hooked: the story of a murder in Baltimore and the court case that followed. This is some pretty amazing storytelling.
Start with
Season One
, you will not be disappointed.
Twenty Thousand Hertz
How about a podcast about sound? That's right, sound. How does sound work? What are the stories behind some of the most recognizable sounds in the world? Want to know the origin of the
NBC tones
? Dallas Taylor, the host of Twenty Thousand Hertz has that story. These episodes are fascinating examinations of the sounds we take for granted.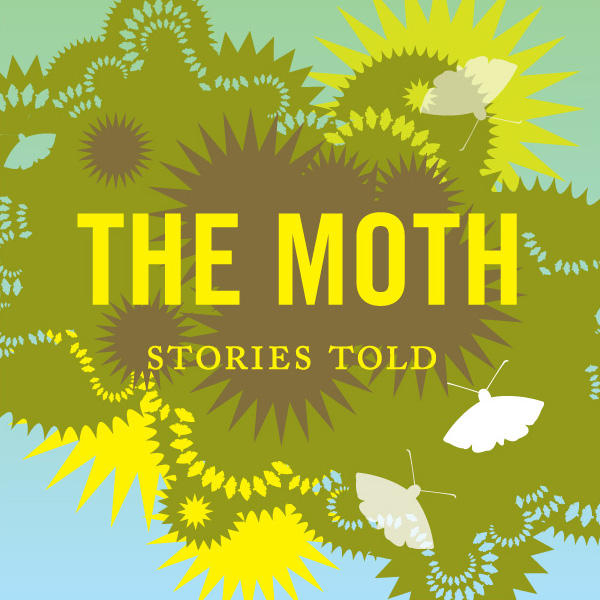 The Moth Podcast
The Moth Radio Hour can be heard on radio stations every week all across the country. But the Moth Podcast can be heard on-demand, a new episode every week. This is a great storytelling podcast, featuring real people, telling their stories in front of a live audience. Funny, sad, poignant, heartbreaking, anger-inducing--the Moth has it all. Some of the best storytelling out there. Take a listen to this episode, entitled "
Doctors, Saints and Secrets
"
Invisibilia
This podcast can be heard on NPR radio. It is a fascinating mixture of science and storytelling, focusing on the "invisible" things that shape and change our lives. Take a listen to this story, from the first season in 2015. It is called, "
How to Become Batman
."
F This Movie!
This is one of the best podcasts about movies, and I say that not just because I know the people who run this show. It is fun, unabashed movie talk by and for movie lovers. They release a podcast a week, featuring a conversation between two or more people. Each episode is hosted by Patrick Bromley. Click
here
to go to the website and see their latest podcast. The episode about the 1976 movie,
Carrie
is particularly entertaining.
There are more podcasts, to be sure. But these are some of my favorites.
Happy listening!